I found a great deal, on a near new Milodon 460 Jet Boat oil pan. So after all I have read, and heard about, regarding long, high rpm, runs having issues (with this pan) I decided to copy the improvements, Armondo's Jet Boat Pan incorporates, on this one.
A big thanks to JohnF, who took a few pictures of his new Armondo Pan for me. The additions this pan needed, is 2 sets of gates (instead of 1 gate, that only went 3/4 across the rear) to keep the oil near the pickup. A full windage tray (instead of a narrow tray) and the addition of 4 oil scrapers, to help keep the oil off the crank. I made a copy of Armondo's pick-up tube and screen as well.
Here is what a stock Milodon Jet Boat Pan looks like.
I made another panel with 2 gates in it, and made a small section, to fully enclose the original rear gates in the pan.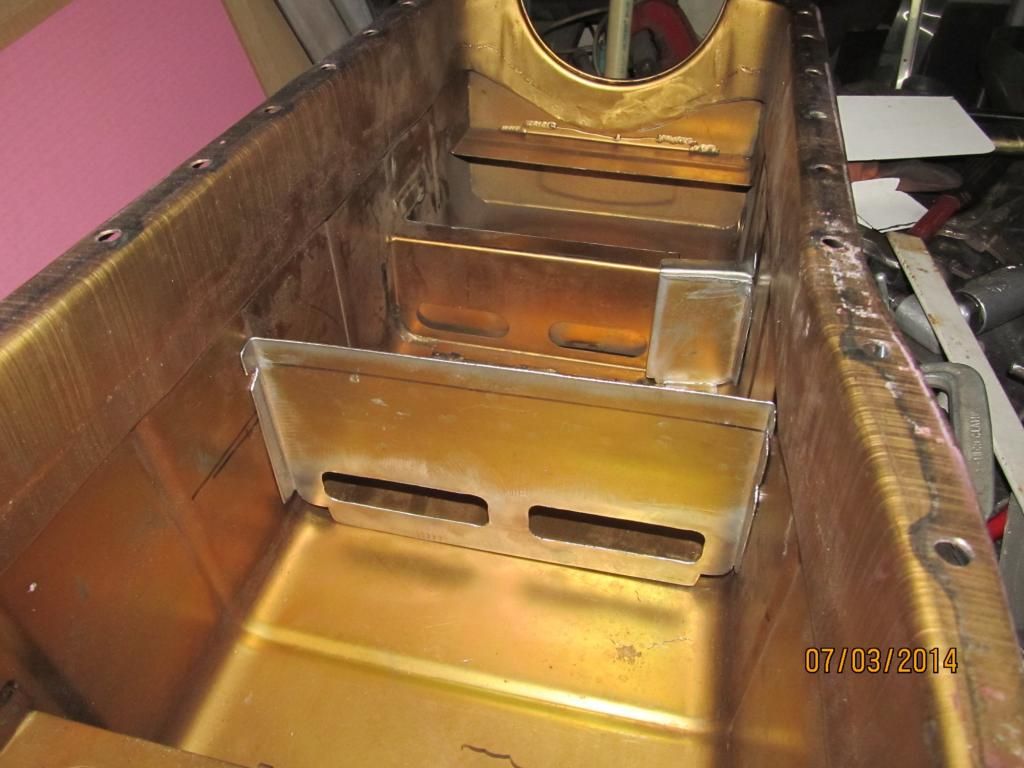 Then I copied the windage tray, Armondo uses in his oil pan.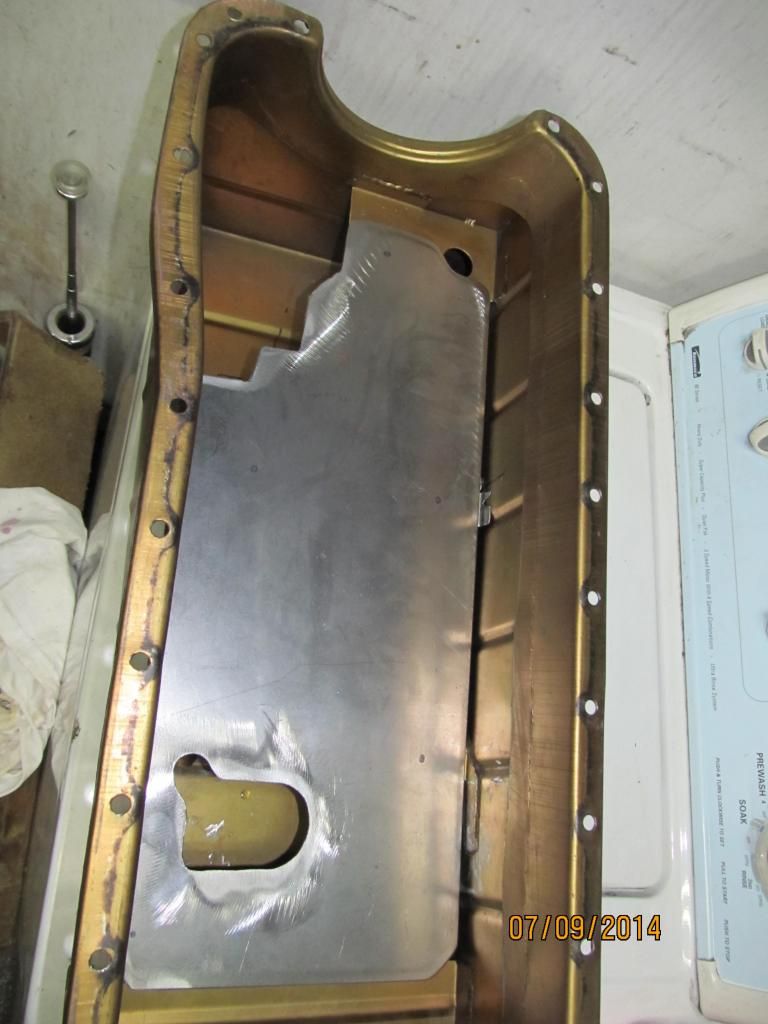 I made sure, and test fit the pick-up. It has to clear the windage tray, and still drop in, to be 3/8" to 1/2" from the bottom.